Shopping Cart
Your Cart is Empty
There was an error with PayPal
Click here to try again
Thank you for your business!
You should be receiving an order confirmation from Paypal shortly.
Exit Shopping Cart
A Perfect Wedding Chapel of Georgia
"The Perfect Alternative to Expensive Weddings"
Chapel and Garden Weddings-Elopements-Same Day Marriages
Serving FULTON, DEKALB, GWINNETT and All Ga Counties
Save Your Date ! - Call (404) 409-5338 or (404) 222-0722
Certified Minister/Officiants Available
2156 West Park Court-Suite B,. Stone Mountain, GA 30087
Call (404) 409-5338 to Save Your Date
Scroll down this Page for Det​ails
Sign and Go Marriage Service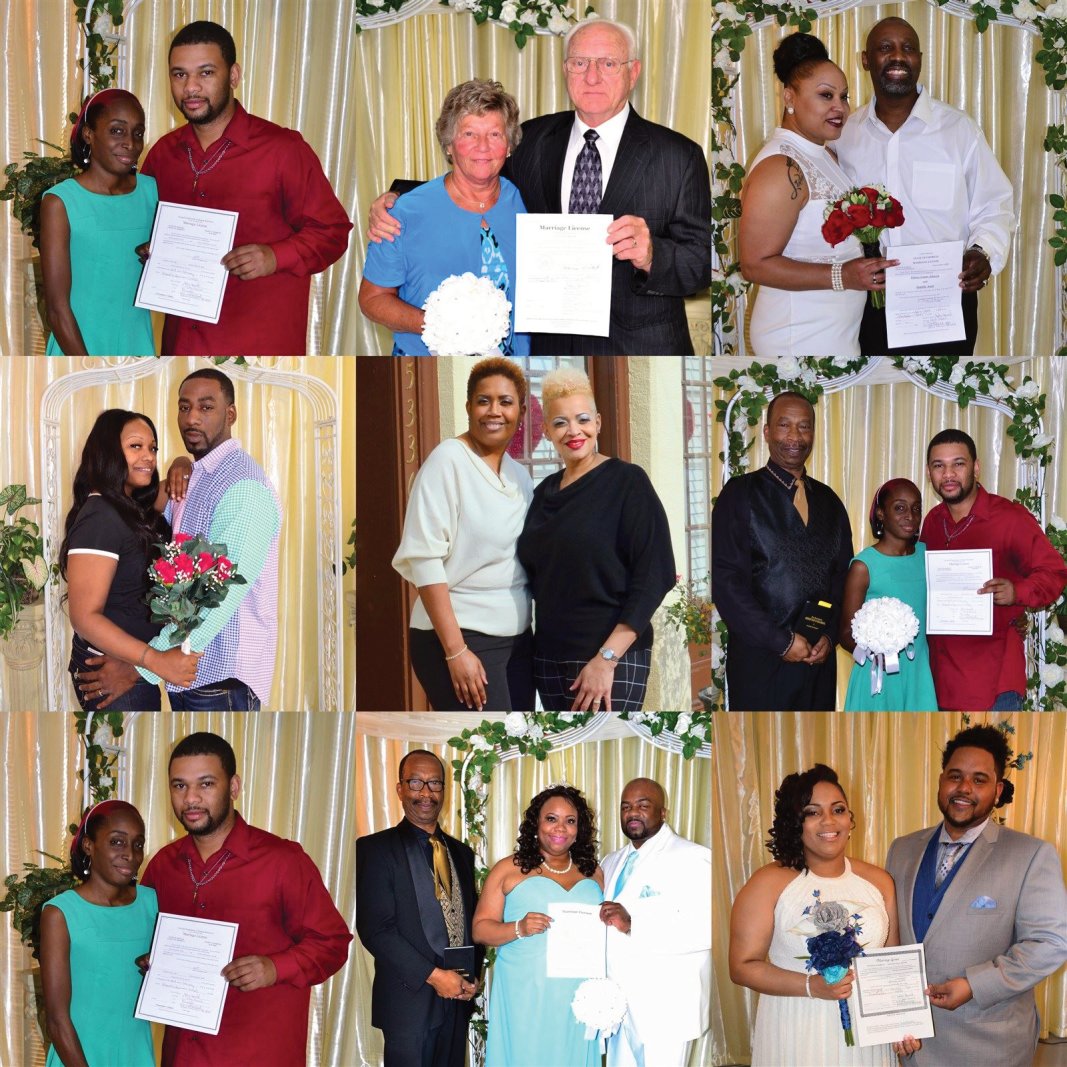 A Perfect Wedding Chapel of Georgia Releases New! Sign and Go Marriage Service 
This Unique Innovative Marriage Ceremony Design Targets New Couples who want a Better Marriage Experience than a Courthouse without a costly traditional wedding  

STONE MOUNTAIN, GEORGIA - October 12, 2018 - A Perfect Wedding Chapel of Georgia, a leading company in the Affordable wedding and marriage business, announced today the release of Sign and Go Marriage Ceremony, which includes an official simple ceremony plus the  marriage certificate signed to make your marriage official.
No ring exchange, renewal of vows, long ceremony, or witness needed. Simply Say "I DO" and be just as married to begin your new lives together.
Sign and Go Marriage Service allows you to:
• Get married in a nice wedding chapel and avoid the Courthouse hassle of inconvenient hours and lack of privacy. Wedding pictures are available , too.
• Walk in and out within minutes with your marriage certificate signed and filed by certified ministers
• Get married now and have a larger bigger traditional wedding later 
• Set up appointments from 10 AM until 9 PM every day: perfect for couples with conflicting schedules
•  Present valid marriage licenses from Atlanta, Gwinnette ,Dekalb, Fulton and All Georgia Counties for your ceremony
Sign and Go Marriage Service is priced at only $100 Monday through Thursday and $150. Friday Saturday and Sunday. Other marriage services and wedding packages are offered. A Perfect Wedding Chapel's address is: 
 A Perfect Wedding Chapel of Georgia, 2156 West Park Court, Suite B, Stone Mountain, Georgia 30087.
About A Perfect Wedding Chapel of Georgia 
We offer couples who are getting married an affordable wedding experience they can be proud of. Convenient hours, a private decorated wedding chapel, bridal dressing, bridal music, certified ministers and more. Headquartered on a landscaped campus near a lake in Stone Mountai, Georgia, the chapel serves couples from all over the USA. 
A valid Georgia Marriage License and Photo I.D. are required. Saying "I Do" has never been  easier.
Press Contact:
John Howard 
A Perfect Wedding Chapel of Georgia 
(404) 409-5338 or (404) 222-0722 
Email:   
A new study found that couples who spend less on their wedding tend to have longer-lasting marriages than those who splurge. The 
study, by two economics professors at Emory University
, found a similar correlation between less-expensive engagement rings and lower divorce rates.
The study's authors didn't examine why, although they floated a few theories.
"It could be that the type of couples who have a ... (cheap wedding) are the type that are a perfect match for each other," said Professor Hugo M. Mialon, who co-authored the study with Andrew M. Francis.
"Or it could be that having an inexpensive wedding relieves young couples of financial burdens that may strain their marriage," he said.
The research was based on a detailed survey completed by 3,151 adults in the United States who are, or have been, married. The authors believe theirs is the first academic study to examine the correlation between wedding expenses and the length of marriages.
Specifically, the study found that women whose wedding cost more than $20,000 divorced at a rate roughly 1.6 times higher than women whose wedding cost between $5,000 and $10,000. And couples who spent $1,000 or less on their big day had a lower than average rate of divorce.
The study won't be cheered by the booming wedding industry, which encourages couples to spend freely on everything from invitations and flowers to videographers and Champagne. Couples in the United States 
spent an average of $29,858 for their big day in 2013
-- a record high -- according to a survey of 13,000 brides and grooms by wedding website TheKnot.com.
"The wedding industry has long associated lavish weddings with longer-lasting marriages. Industry advertising has fueled norms that create the impression that spending large amounts on the wedding is a signal of commitment or is necessary for a marriage to be successful," Francis told CNN in an e-mail.
"Overall, our findings provide little evidence to support the validity of the wedding industry's general message that connects expensive weddings with positive marital outcomes," he said.
Planning a wedding? In addition to slashing costs, you might want to invite  immediate family and just a few friends. This may help the couple to get through the challenges of marriage," Francis said. 
A new study examining the link between the amount of money spent on a wedding and the duration of marriage has come to a somewhat surprising conclusion: Couples who spend less on their wedding 
tend to stay married longer
 than those who opt for expensive weddings.In the study, researchers at Emory University looked at over 3,100 married couples, reports the 
Chicago Tribune. In addition to the amount of money spent on a wedding, the study found several other correlations between wedding ceremonies and duration of marriage that seem to go against conventional wisdom.What does your wedding say about the odds of your marriage 
ending in divorce
?
Cheaper Weddings Lead to Longer Marriages
Hi everyone. Our wedding chapel
www.aperfectweddingchapel.com
is located in Avondale Estates, Ga. This city is one of the First to officially recognize same sex and opposite sex partnerships making it easier for any couple to benefit for their living situation.
Now youcan get anOfficial Domestic Partnership Certificate  in Avondale Estates, GA and have a special  Partnership Ceremony at 
www.aperfectweddingchapel.com
  Check out the news story below:
City of Avondale Estates  
Adopts Domestic Partnership Registry and Certificate Program  On Monday, July 22, 2013 the City of Avondale Estates Board of Mayor and Commissioners unanimously adopted a resolution to provide for the official recognition and registry of same-sex, as well as, opposite sex partnerships, residing within the City. Avondale Estates is one of the first cities in DeKalb County to honor and respect these partnerships and one of a handful of cities within the state of Georgia to take such action. 
"The City of Avondale Estates is a diverse City." stated Mayor Ed Rieker. "Adding this new service for our residents is a means of showing respect and recognition to the many couples we have living in our City that may want to receive a Domestic Partnership Certificate." 
Residents will be able to request a Domestic Partnership Certificate at City Hall during normal business hours and be entered into the new Domestic Partnership Registry.  Pursuant to the resolution the couple will then be issued a Certificate of Domestic Partnership signed by the Mayor. This Certificate may make it easier for couples to show evidence to receive healthcare benefits, gain hospital visitation rights and access to other rights afforded to married couples.
/